TAG PMM200SS Handheld Plate Beveller

Materials: Any kind of Stainless Steel. Will prep all other Steels also.
Power: Electric 110 or 220v
Note: The PMM200SS is designed to work on Stainless Steel with its new Powerful slow speed motor, the PMM200SS also has guide Plate with guide rolls made of Stainless Steel, the PMM200SS is easy to use, portable, heavy duty machine designed for bevelling Steel / Stainless Steel plates prior to welding.
This bevelling machine features a new single milling head equipped with 10 square, indexable inserts makes machining process far more efficient and much less operator fatiguing smooth operation and exceptional efficiency.
Capable of bevelling around 1.5 meters/minute (depending on the amount of the metal being removed). 
The PMM200SS incorporates many safety features. It has a state of the art electronic control module protecting the operator, machine and tools.
It is equipped with guide rolls, which make it easy and light to operate.
Vibration insulation protects both the operator and electronics against vibration.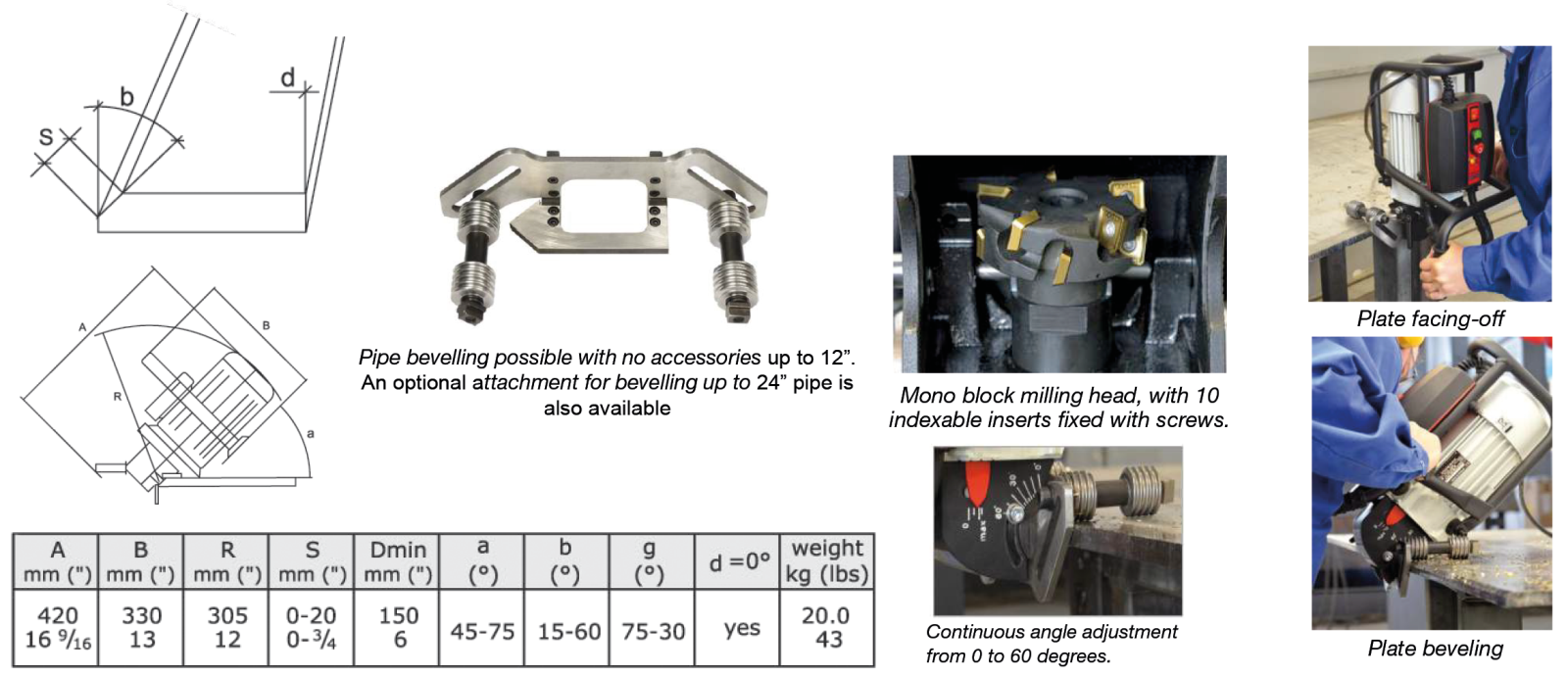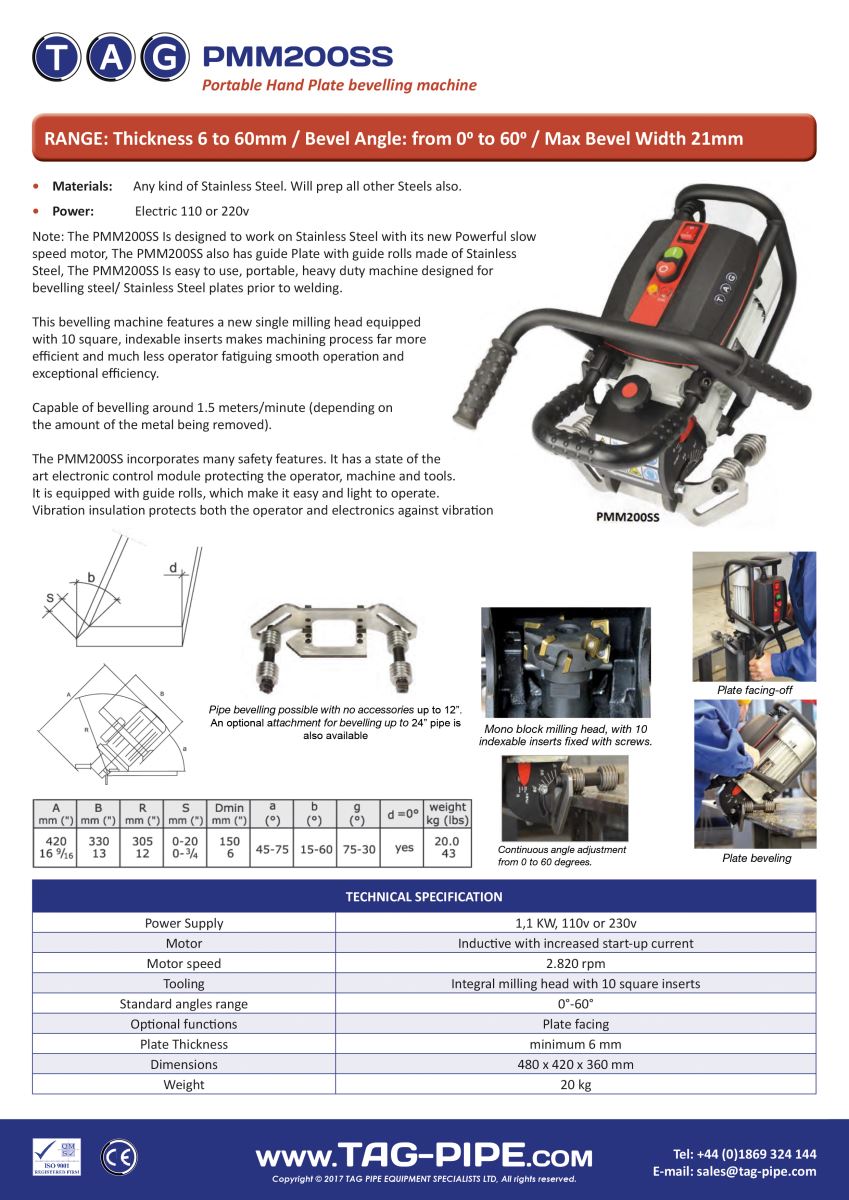 Bevelling Machines
prev
next
Featured News
SEND US YOUR PICTURES AND RECEIVE A £50 DISCOUNT OFF
e-mail us some pictures of our equipment in use, and if we use them on the website, or in any of our literature we'll give you a £50 credit against your next order!!!
Featured News
OUT NOW!
THE NEW 'E-Z' FIT RED PIPE CLAMP!
The latest addition to TAG Pipe's range - rapid fit up, pipe-welding alignment clamps, is the latest version of the 'E-Z' Fit Red. Boasting a range of 1" to 12" in just 3 clamps! The new 'E-Z' Fit Red can be used on stainless steel without any additional accessories, preventing contamination of the pipe during fit up.