Automatic milling machine, this machine process plate automatically with high efficiency; completely cold cutting, non-oxidation on the surface; for the milling cutter, the finish on the surface is satisfy with the requirement in welding industry; easily operate and non-pollution.
Can be used to process iron, chromium iron, fine-grained steel, aluminum products, copper and Aluminum alloy.
Can be processed into "K", "V", "X" or "Y" - shaped bevel.
Can be used in engineering machinery, steel structures, pressure vessels, shipbuilding, and the aerospace industry.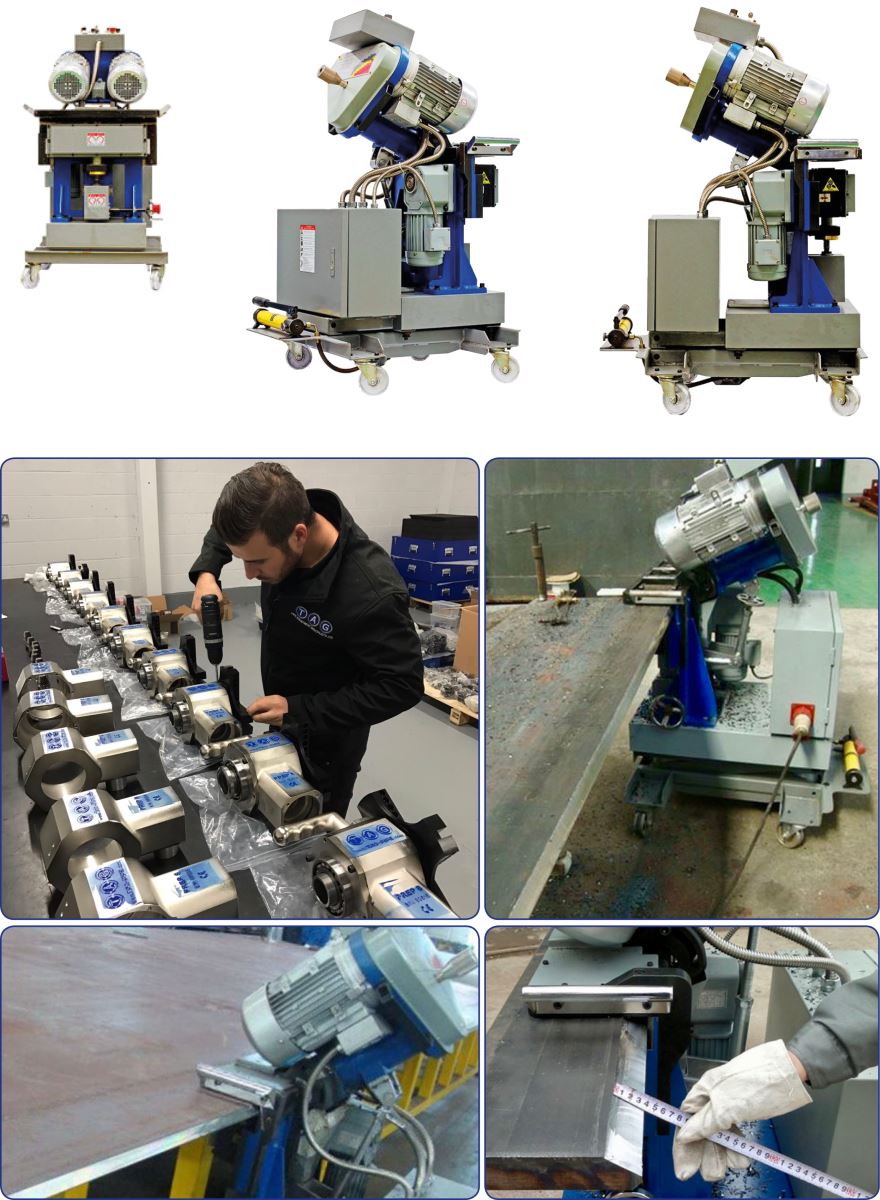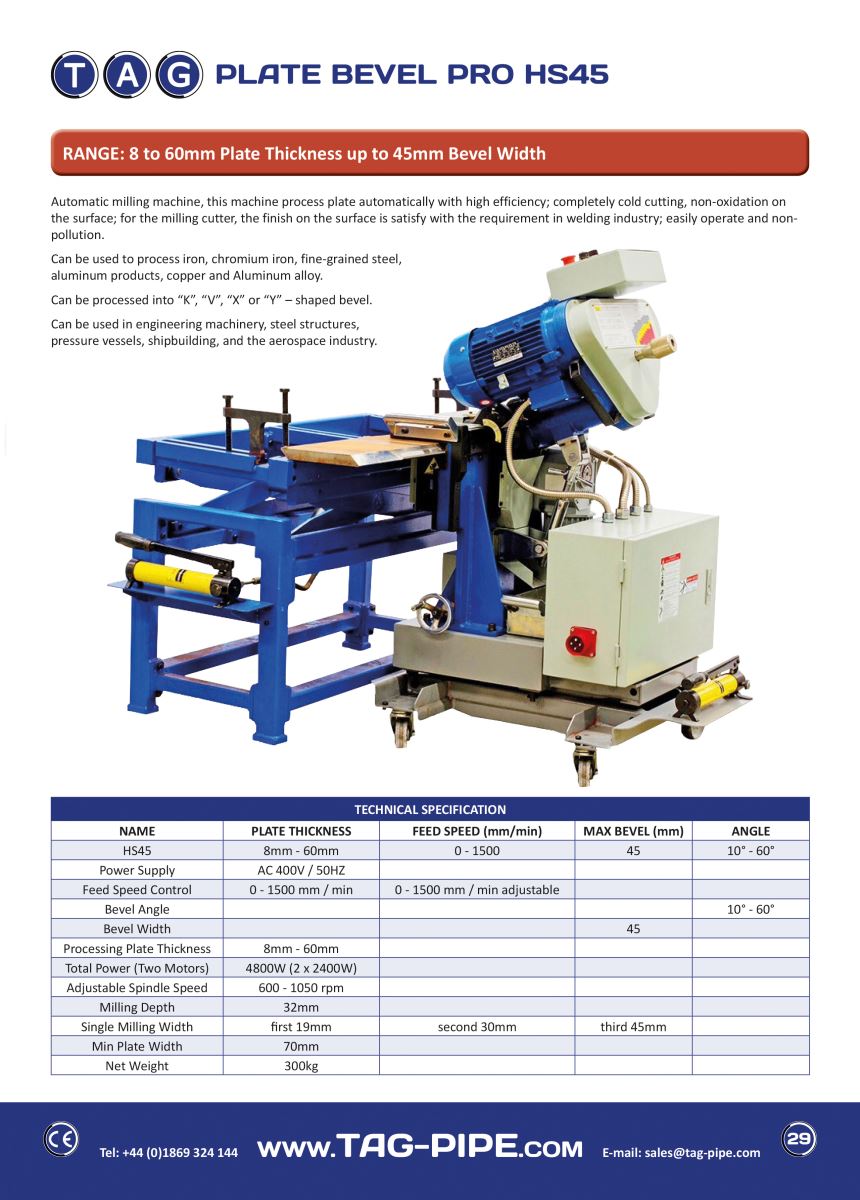 Bevelling Machines
prev
next
Featured News
SEND US YOUR PICTURES AND RECEIVE A £50 DISCOUNT OFF
e-mail us some pictures of our equipment in use, and if we use them on the website, or in any of our literature we'll give you a £50 credit against your next order!!!
Featured News
OUT NOW!
THE NEW 'E-Z' FIT RED PIPE CLAMP!
The latest addition to TAG Pipe's range - rapid fit up, pipe-welding alignment clamps, is the latest version of the 'E-Z' Fit Red. Boasting a range of 1" to 12" in just 3 clamps! The new 'E-Z' Fit Red can be used on stainless steel without any additional accessories, preventing contamination of the pipe during fit up.