TAG PIPE BEVELLING MACHINE - PREP 2
(from ½" to 1½")
The TAG PREP 2 machine is a lightweight yet powerful pipe bevelling machines. A favourite in areas such as Power Station Shutdowns for boiler panel bevels, due to ease of set up and speed of operation. The TAG PREP 2 is equally at home on site or in the workshop. Available in Pneumatic / Electric / Battery (110v or 220v). Optional accessories include an automatic locking device for high volume repetitive work and elbow locking shafts for the bevelling of elbows and fittings.
Download our TAG PREP 2 Machine Catalogue Here

TAG Pipe Bevelling Machine PREP 2
RANGE: 23 to 42mm i/d (Optional from 12.5mm i/d)
Functions:
External Bevelling
Internal Bevelling
Elbow Bevelling
Facing
Counter-boring
Weld Removal
J-Prepping and facing of Tubeplate
Materials:
Any kind of Steel and Exotic Alloy
Power:
Pneumatic / Electric / Battery (110v or 220v)
The smallest in our range of i/d locking, direct in-line feed end prep machines. The PREP 2 is small, lightweight, yet powerful, in electric, battery (110v or 220v) or pneumatic drive form. A 4 jaw tool holder (chuck) allows use of up to 4 form tools to enable weld preparation of thin wall tube, or heavy wall pipe. Simultaneous external & internal bevelling and facing of tubes is simple, ideal for accurate repetitive work. Its size, power, and functionality, make it extremely popular in high volume heat exchanger work, tube facing, weld removal, and J-Prepping of the tube plate. Also used extensively on Power Station Shutdowns for boiler panel bevels.
Features & Advantages
The PREP 2 is torque reactive. This means that the pipe or tube does not have to be fixed to be bevelled, making it particularly useful on-site, in maintenance and repair situations. This is due to the design and strength of the thru shaft system that locks to the bore of the pipe. The Jaw system itself consists of 3 equilaterally positioned machined jaw segments, retained and locked on an inner, 'grooved' expansion shaft. These grooves keep the jaws held securely in position, unlike other systems that use a metal or rubber bands for jaw retention.As the expansion nut is tightened, the jaws expand, locking tightly, and square to the bore of the pipe.
POWER OPTIONS:

 
ACCESSORIES & OPTIONS: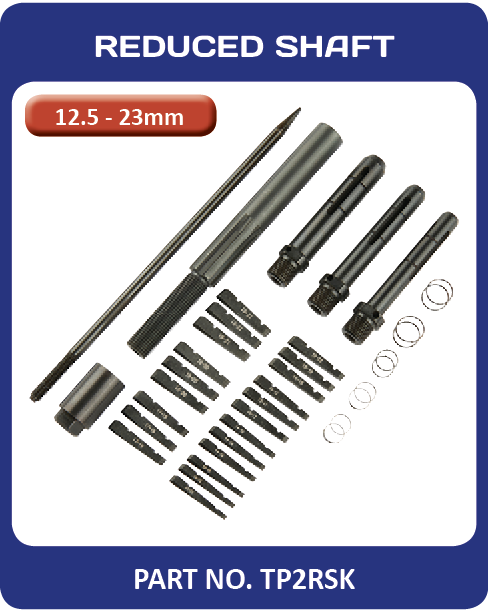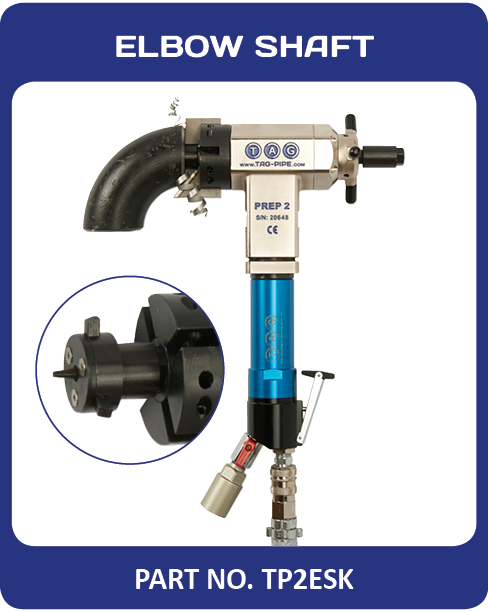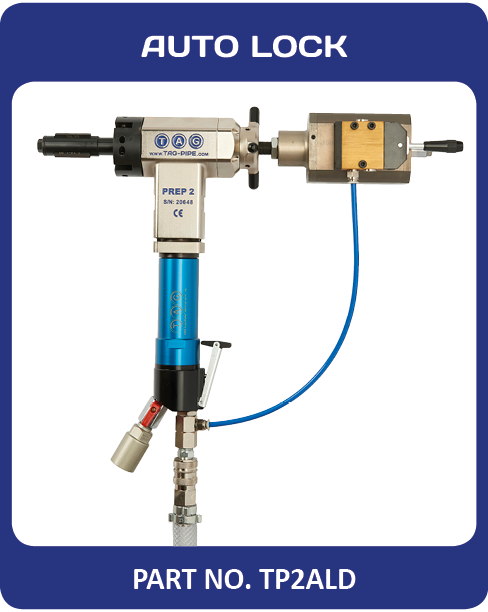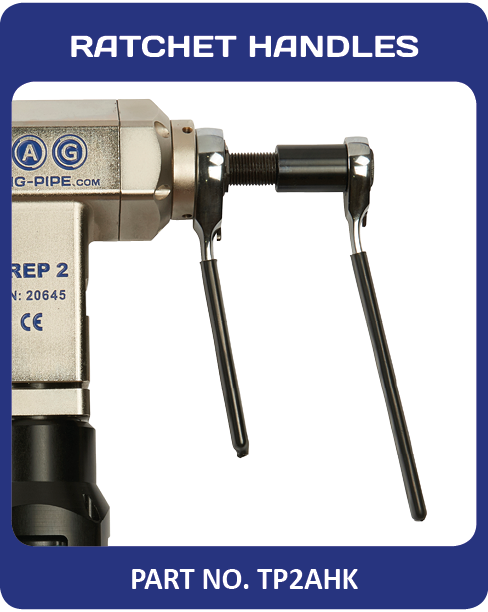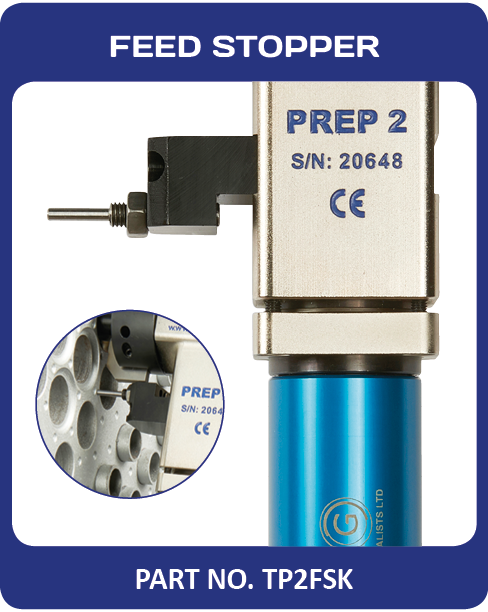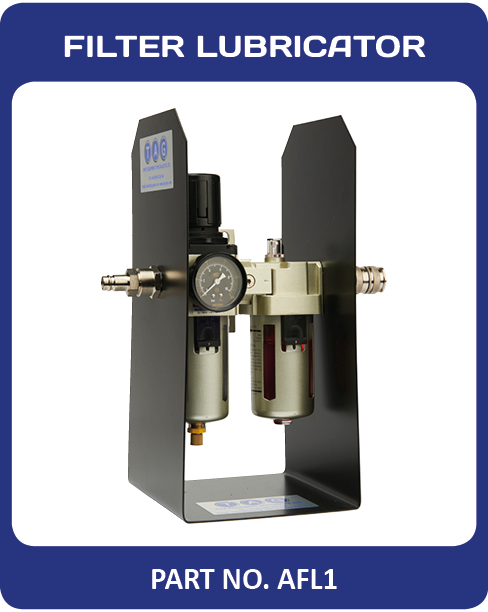 TAG Pipe Bevelling Machine PREP 2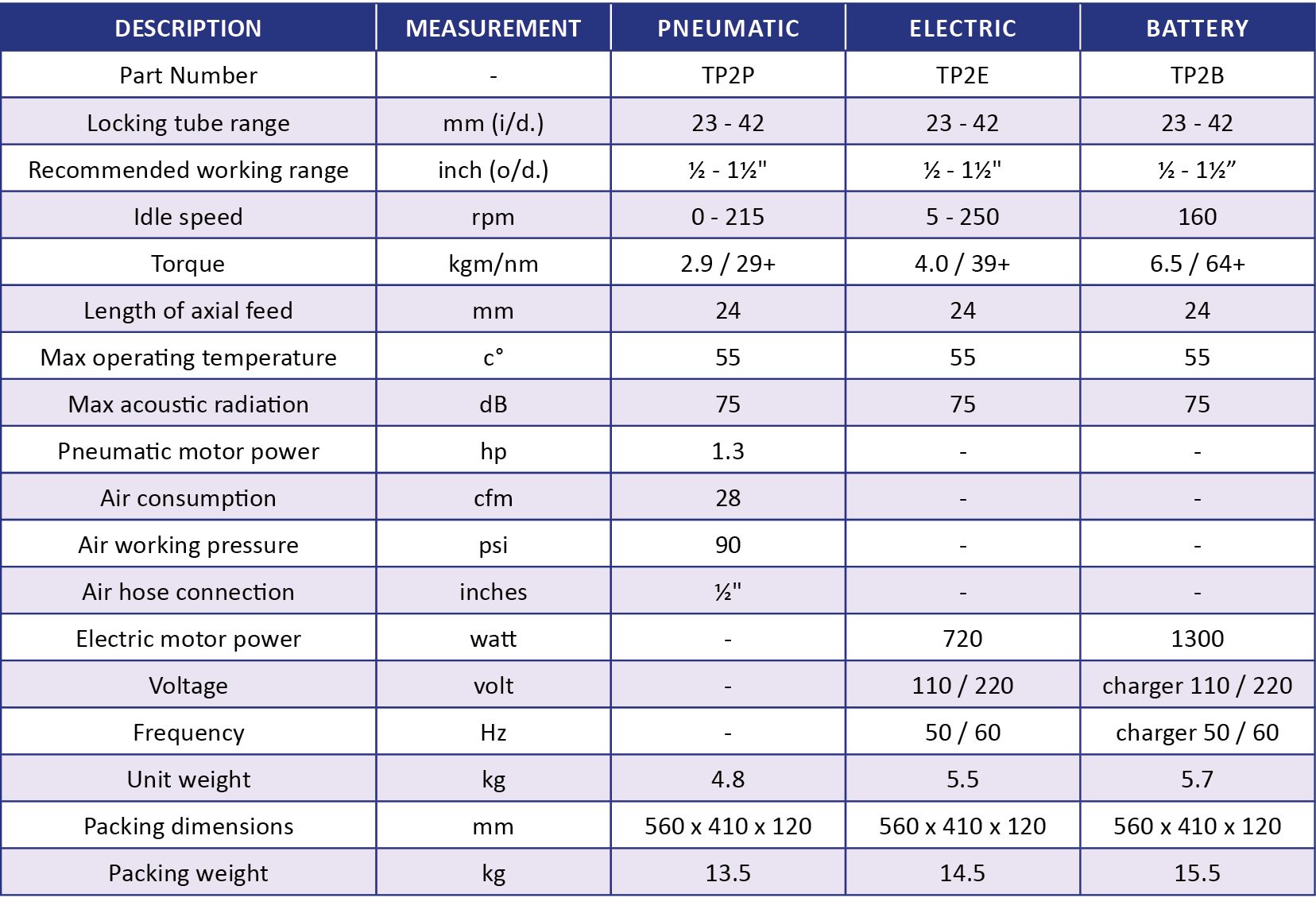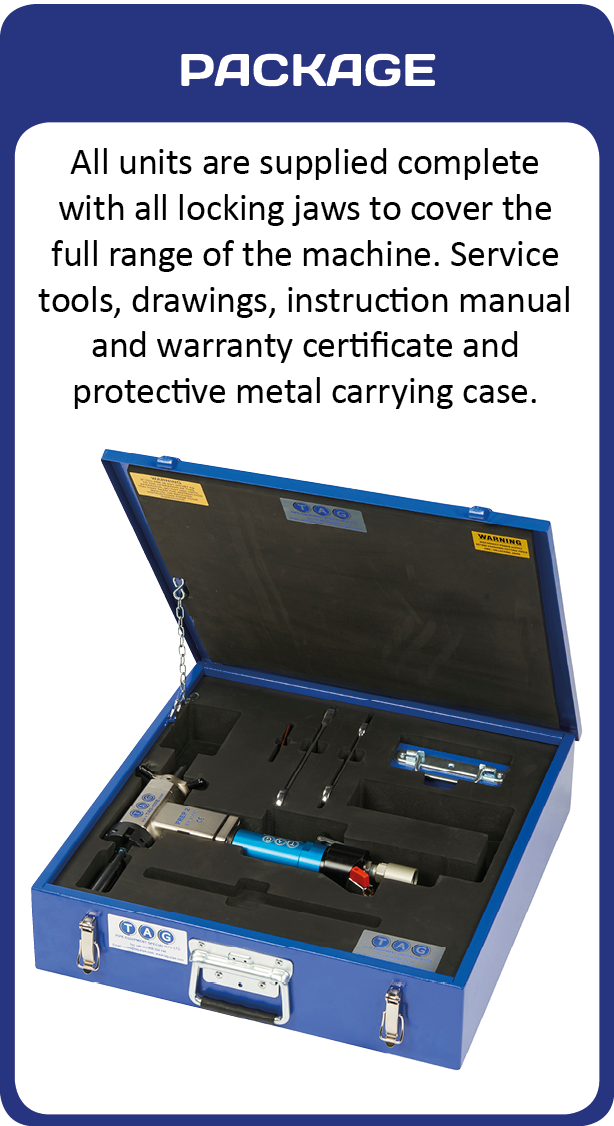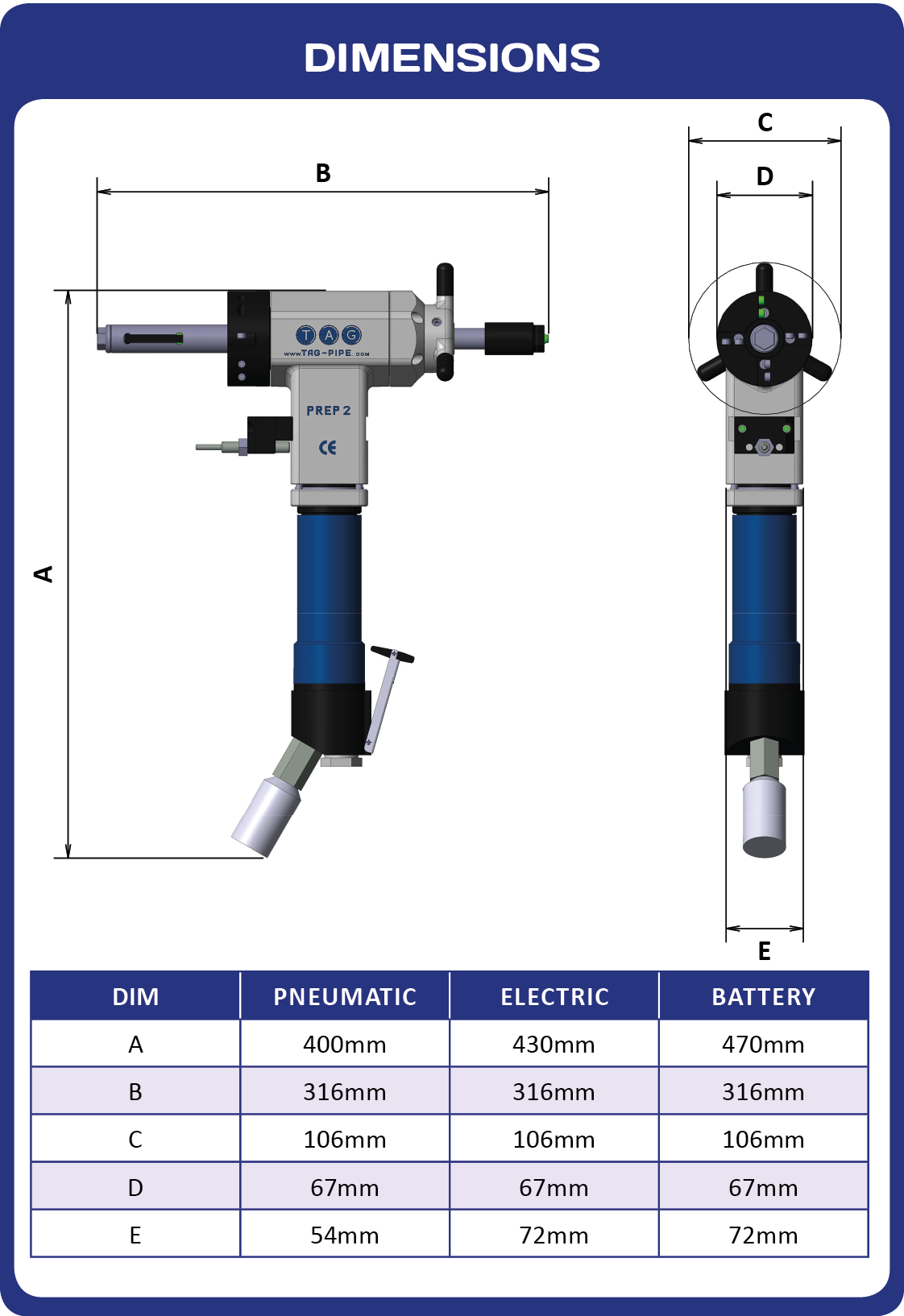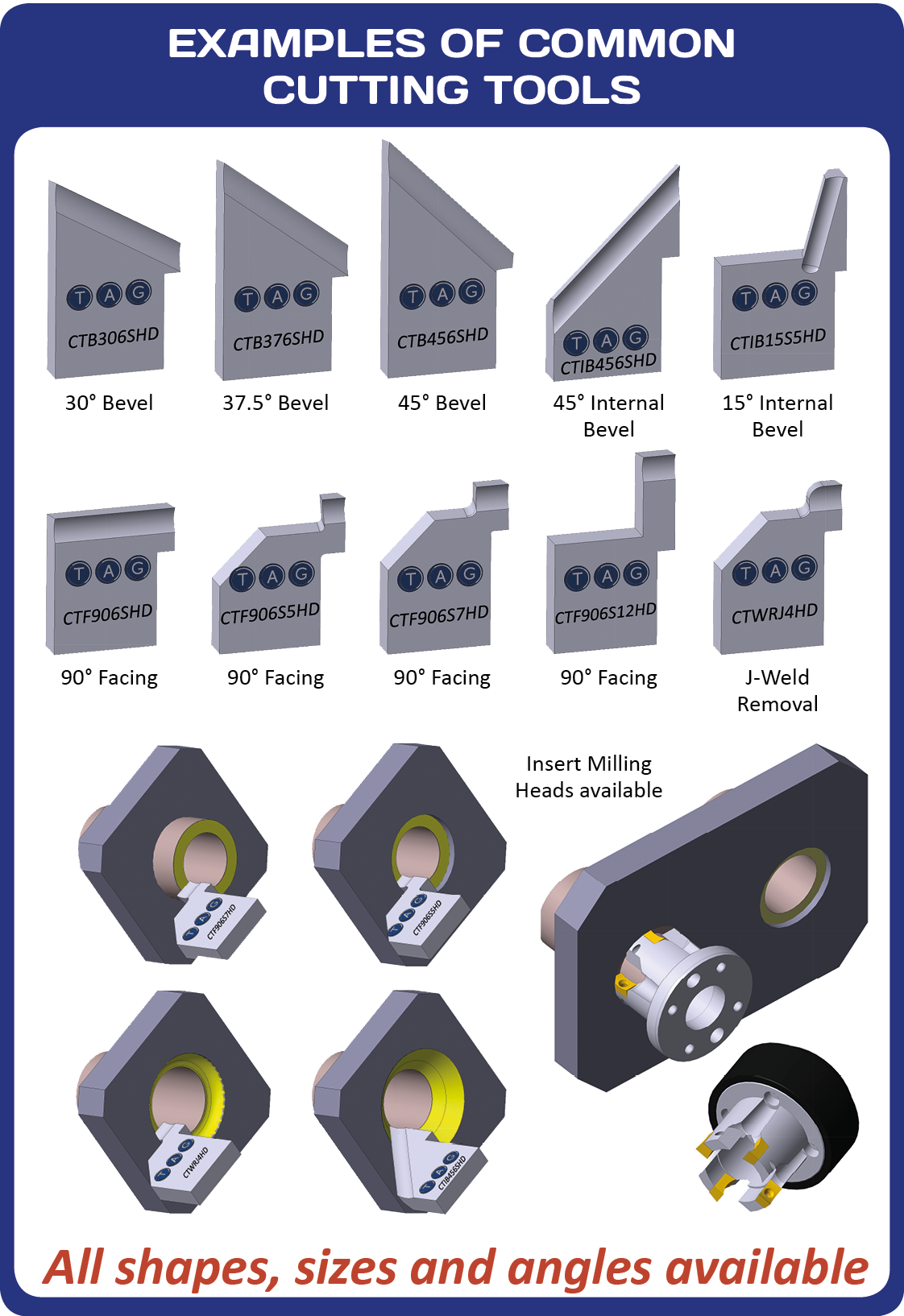 Pipe Bevelling Machines
prev
next
Featured News
SEND US YOUR PICTURES AND RECEIVE A £50 DISCOUNT OFF
e-mail us some pictures of our equipment in use, and if we use them on the website, or in any of our literature we'll give you a £50 credit against your next order!!!
Featured News
OUT NOW!
THE NEW 'E-Z' FIT RED PIPE CLAMP!
The latest addition to TAG Pipe's range - rapid fit up, pipe-welding alignment clamps, is the latest version of the 'E-Z' Fit Red. Boasting a range of 1" to 12" in just 3 clamps! The new 'E-Z' Fit Red can be used on stainless steel without any additional accessories, preventing contamination of the pipe during fit up.