TAG E-Z Fit Gold Pipe Clamps
Range: 1" - 14" o/d
The E-Z Fit range boasts a range from 1″ to 14″ o/d and manufactured from forged steel for increased strength.
Stainless steel roller balls are fitted as standard to the wing bolts.
The E-Z Fit Gold Clamps can be used on stainless steel by fitting the optional stainless steel feet to prevent contamination.
Download our E-Z Fit Gold Pipe Clamps Catalogue Here

TAG E-Z Gold
Quick and E-Z to use
Forged steel construction for maximum strength
Combines accuracy with safety
Instant centering
Five size range options
Wing bolts with stainless steel bearings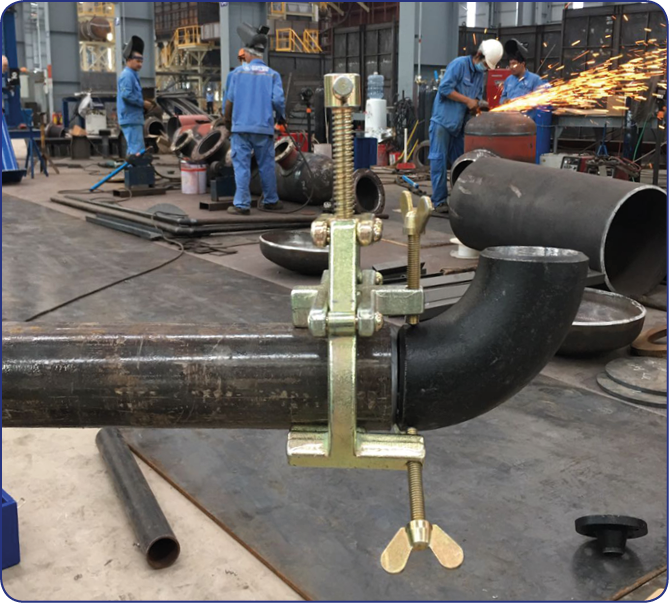 Optional Extras
Stainless steel covers can be fitted quickly to the clamping feet.
This makes all contact points of the clamp stainless, thus eliminating contamination of the pipe.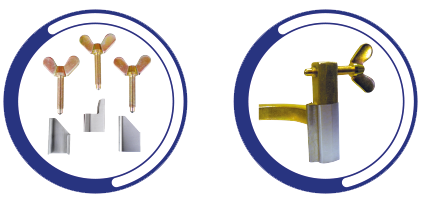 Warning: These E-Z Fit Gold Pipe Clamps must not be used as a lifting device, as this may result in damage or injury

Warning: These E-Z Fit Gold Pipe Clamps must not be used as a lifting device, as this may result in damage or injury